My attendees would enjoy an actionable presentation. What will it cost?
Programs come in 90 minute and three hour configurations. The longer presentations allow more time for examples and Q&A.  Although not optimal, they can be shortened to an hour.
Cost: $1000 – $1500 plus expenses
There can be some flexibility on fees depending on the event and number of attendees. Please give us a call so we can discuss your needs and budget.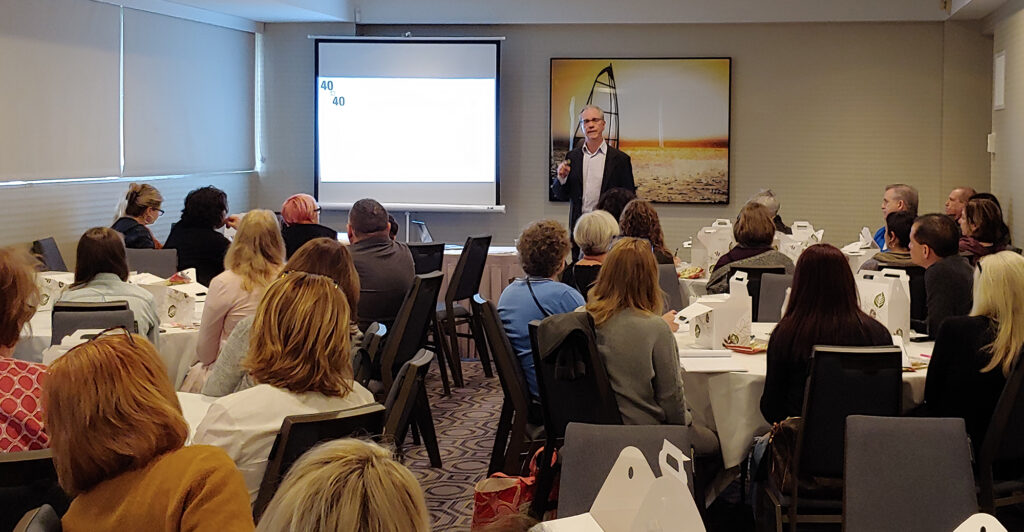 Our most popular presentations
Explode Your Sales: A Marketing System For Successful Retailers
Year after year-double digit sales increases are not pie in the sky fantasy. This program will show how to dramatically increase foot traffic, solidify customer loyalty, and turbo charge sales without spending a fortune! In this program you will learn:
A simple way to get new customers that you can start using today
5 ways to give a BIG boost to your average sale
How to Develop an Awesome Staff
A top-notch staff is an independent retailer's biggest competitive edge. But a great staff doesn't happen by accident… It's created by recruiting the right people, training them effectively, and constantly coaching them to achieve peak performance. In this program you'll learn:
The secret to consistently great training (it doesn't have to be hard).
Why people don't do what they are supposed to – and how to solve that problem.
How to build a culture of excellence.
Workshops run for three hours.
Cost $750 plus expenses
How to increase traffic with Google My Business
Our popular three hour, hands on Google My Business Workshop will lead your retailers through the process of optimizing their GMB page.
They will learn pro tips and techniques that will help them appear at the top of local search and bring more traffic to their store.